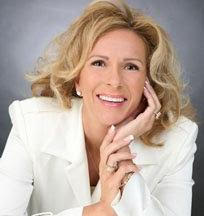 Established in 1983, Tammy Taylor Nails is a leader in the Professional Nail and Beauty industry. Nail Technicians and Cosmetologists rely on the Tammy Taylor brand in over 100,000 professional salons world-wide. Tammy Taylor Nails has
everything you need to offer a comprehensive service:
The highest quality nail products, tested and developed by Tammy Taylor
 Education and classes taught by highly trained, certified Tammy Taylor nail educators.
 An outstanding support team of personal educators, trained by Tammy Taylor.
"I opened my first salon in 1981 when I was only 18 years old, with just a $400 budget. It was only 385 square feet, but within two years it expanded into a larger full-service salon, including my own professional nail product line. I began offering seminars and workshops, teaching nail technicians, salon owners, beauty school instructors and students on skills and how to build their own business."
In 1986, I won the World's Record for the fastest set of Pink & White Sculptured Nails in less than 20 minutes in front of a live audience. I still hold this record today!
In 1990, I wrote "The Complete Guide to Manicuring and Advanced Nail Technology". It is still used today in the nail industry by professionals and beauty schools to prepare students to pass their State Board Examinations.
For over 30 years, I have developed a comprehensive business including nail products, tools and procedures that helped shape the way the nail industry does nails today.